Shanghai Kingstronic Co. Ltd
We have R&D centers in Silicon Valley, Beijing, Hong Kong and Tokyo
300 R&D engineers | 3 new items weekly | 1 million units monthly
Assessment

Trade Show

Sourcing Event

Magazine

Major Customer
Contact Supplier:

Add to Basket
Mr Jia, Yi
General Manager
Mr Zheng, Xiaohua
Manager
Response Rate: High Avg Response Time: 24-48h
Follow Supplier:

Follow Me
Services and Support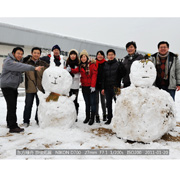 Our staff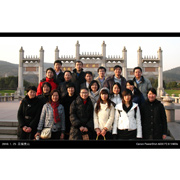 Our team
Sample Availability & Policy:
We will provide samples of products upon customer's request. To help us decide favorably on sample requests, we ask interested customers to send comprehensive buyer information for our review.
All sample shipments will be either by air or by sea, with taxes and shipping costs paid by the customer.
Guarantees/Warranties/Terms and Conditions:
We guarantee our products to be free from manufacturer defects. Liability under this warranty is limited to the replacing of any product found to be defective under normal use.
Export/Import Processing Support:
Our company is committed to delivering quality service, especially with regards to questions about exporting products to your location.
Contact us today.
After Sales Service:
Our customer service personnel are experienced product specialists who can answer your questions seven days a week from 9am to 4am.
Contact us today.

This Verified Supplier's Business Registration profile has been independently verified with relevant government agencies
Supplier and product information updated April 07, 2017.
Submit your Buying Request with TradeMatch


Fast and easy to use

Receive tailored offers

Compare quotations

Close
Please select your preferred language:
If you wish to change the language or use the original language later, please refer to the header or footer for more language options.
Verified Manufacturer

The business scope of this supplier's independently verified Business Registration, as licensed by relevant government agencies, allows it to manufacture goods. View BR Profile
Supplier Capability Assessment

This supplier has a supplier audit from an independent 3rd party. View details

Click photo to download report
Back to Top